If you grow cannabis, you know that light is vital to the health of your plants and eventual yield. Would switching to LED lights be right for you?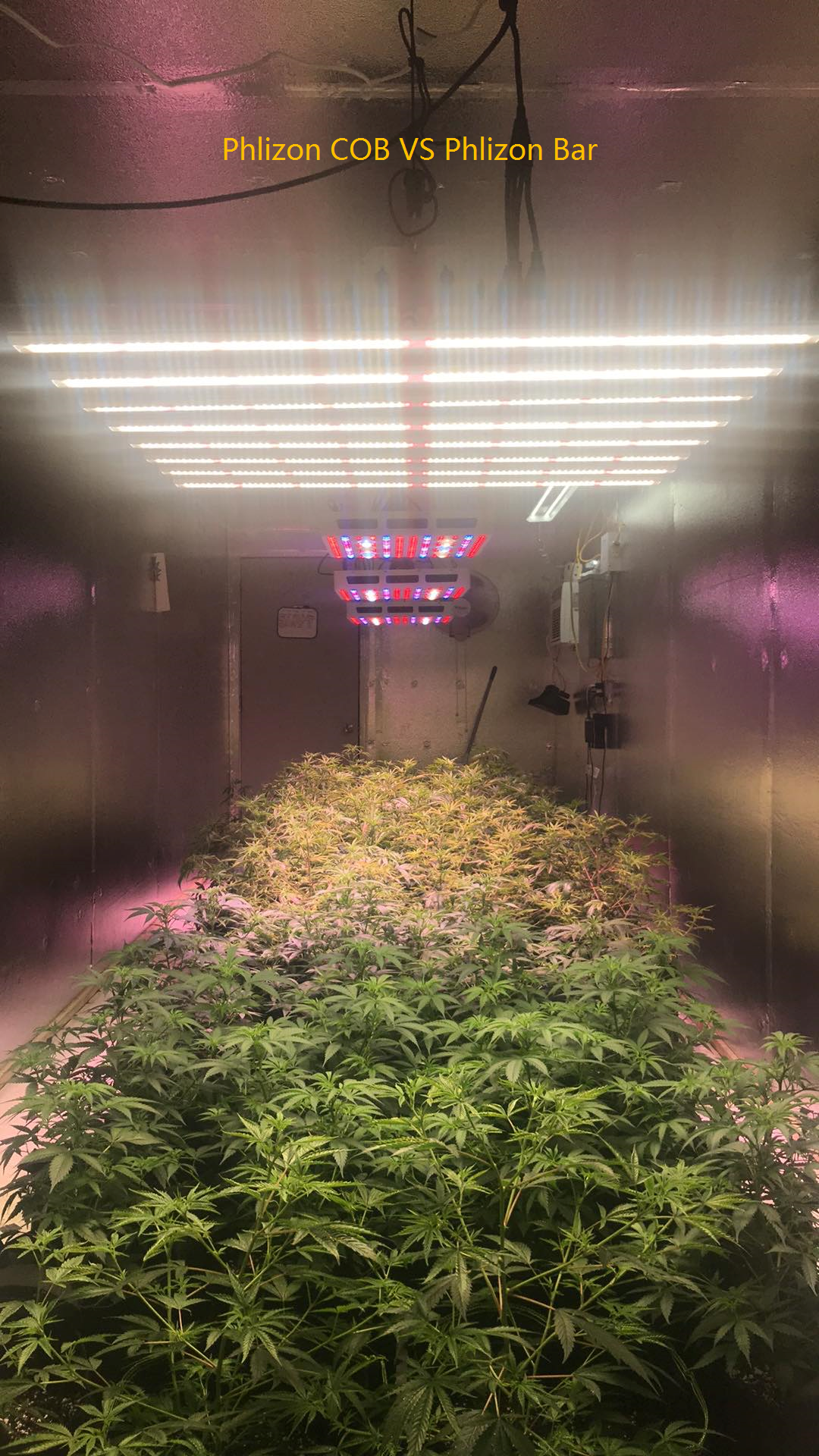 Light-emitting diode (LED) fixtures have improved dramatically since they were introduced a few decades ago, but you still need to know how to grow in innovative ways to get the most for your investment. Replacing conventional high-intensity discharge (HID) lamps like high-pressure sodium and metal halide with an LED fixture requires an LED with proper spectrum and spacing between leaves and lights, and even distribution over the grow space.

Spectrum and Fixture Form Have Come a Long Way
Plant growth is driven by the light spectrum available. The shape of the light fixture (fixture form) has a huge impact on how light is delivered to the canopy. Higher amounts of blue light make plants shorter, darker in pigment, and richer in cannabinoids and terpenes.

Red light is a powerful driver for photosynthesis, whereas green, orange, and yellow light provide only a fraction of energy to a plant. Some LEDs emit specific wavelengths as an attempt to conserve electricity by providing isolated colors. However, this neglects the capacity your plant has to absorb a wide range of spectra.

It is also important to understand that you cannot take down an HID fixture and place an LED in the same spot and expect the same results. An LED fixture can deliver a huge amount of light, but the light intensity drops quickly when moving away from the fixture.
This is the reason many LED fixtures disperse light evenly over a large area, as opposed to one small crowded center of light as with an HID. The best approach is to use a fixture with a large surface area and a complete spectrum ([narrow band" wavelengths are more likely to light-burn leaves), and place it close to the canopy.

Light does one of two things when it is intercepted by a leaf. It is absorbed as energy for growth or it is perceived as a signal (inducing flowering, producing protective compounds, etc.). Red and blue light are absorbed rapidly by the top leaves, with little passing into the lower canopy. Green, orange, and yellow light drive growth, but are weakly absorbed and pass through leaves easily.

Since most of the red and blue light is absorbed by the upper canopy which can only provide so much energy for the plant, it is critical to provide these [middle" wavelengths that allow the entire canopy to photosynthesize, as opposed to relying entirely on the top leaves to support growth.
When designing your grow, consider the possibilities of properly used LEDs. HIDs put off a huge amount of light, but they also create excess heat, the spectrum is limited, and you need more space to grow.
The right LED fixture will allow you to grow in confined spaces at a much lower energy cost, without compromising growth rate or quality.