Plants are all photosynthetic, so that they can grow. Even the extremely shade-tolerant moss needs bright light to survive. The various shade-tolerant plants common on the market must also maintain proper light to survive and cannot be maintained. Totally dark environment. If the environment is too dark, should plant lights be used?
It should be known that the spectrum of most plant lamps is not accurate and the lumens are not enough, that is to say, the intensity of light is not enough, and the demand for plant growth is not enough.
Therefore, the fill light or plant light that we usually use now can only be used as a temporary supplement to keep the plant alive and not replace sunlight.
Common indoor plants can grow well under a plant lamp for a short time, and generally maintain a good condition in about two to three months. For example, in the absence of sunlight in winter, or in rainy weather,
Led Grow Lights
can be used appropriately.
There is no sunlight indoors, should plants use plant lights?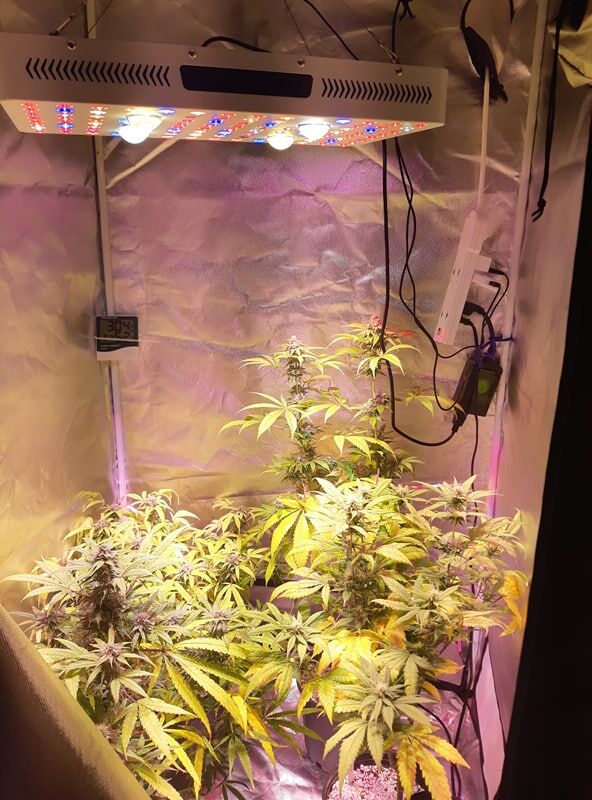 If there is not much sunlight in the home, even scattered light, and only light, it is recommended not to raise flowering plants, let alone succulents.
Some common plant fill lights now are red light or blue-violet light, which is a bit like scattered light, which has a little effect on the growth of plants, but it should be placed very close to the plants, usually at 30 ~50 cm.
For flowers like succulents or rose flowers that particularly like sunlight, they cannot grow well under the plant lights, which will cause the plants to grow long.
If you want plants to grow better, you need some plant lights with higher wattage, but those plant lights will consume more electricity, so the cost of plant maintenance is particularly high, and it feels a little outweighing the gains.
The plant lamp is usually used for about 5 to 8 hours a day, but if it is just started, it is recommended not to use it for more than 5 hours a day. It is necessary to gradually increase the lighting time. If it is too long at the beginning Light exposure can cause sunburn on the leaves.